This was my final project in my Computer Science class. I decided to do something nobody (in my knowledge) in the world has done. Write a working animated ASCII game in Windows Console with Java. Using Josh, this is a complete game engine with sound, graphics, physics, collision, etc. There is only a test level, because I'm not a level designer and I ran out of time, I hope someone can take this engine and make a complete game or something.
Temporary fix for "invalid memory access" errors
Until I have time to fix it, here's a temporary fix.
Download DLLs.

Choose the DLL file that corresponds to your Windows version.

Rename that DLL to "JoshCore.dll"

Move that file to your temp folder (Type: %temp% in the address bar)
Changes
Screenshots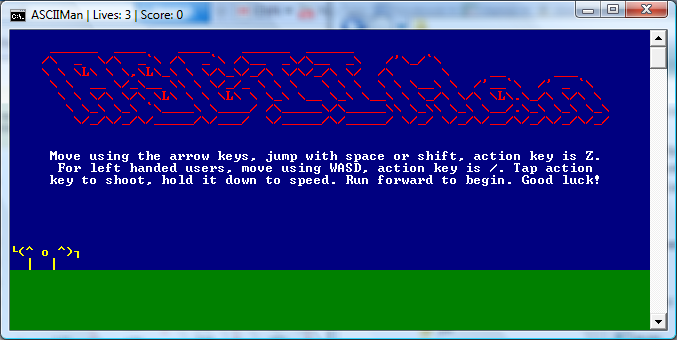 Downloads